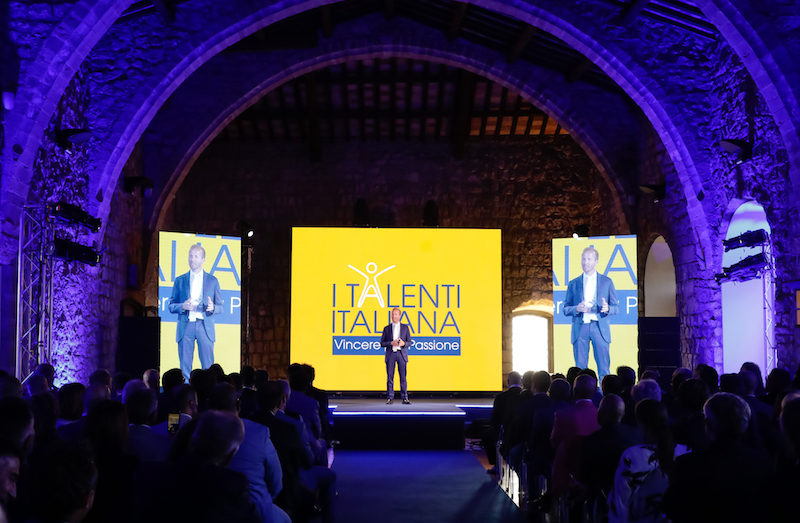 05 Jul

FREE EVENT ORGANIZES THE ITALIANA ASSICURAZIONI TALENT CONVENTION. SPECIAL GUEST FEDEZ

The collaboration between Free Event and Italiana Assicurazioni keeps on growing: Reale Mutua's most important brand has once again chosen the Italian event agency to organize its annual convention dedicated to the best talents of the company.

The corporate event was held in the splendid Rocca dei Papi of Montefiascone, in the Viterbo area, where Free Event put together an impressive set up, fully respecting the historicity of the location. A large central LED screen with two lateral side-screens created the perfect setting for the various speakers, taking turns on the stage to give awards to the best agents of the group.

The event was also instructive, thanks to the participation of Andrea Lanfri, an athlete suffering from meningitis, who moved and impassioned the audience with his touching testimony. But the real surprise came at the end, when Fedez, one of the most brilliant talents of the current Italian music scene, took the stage. Fedez performed in a 45-minute concert, enriched with video contributions and special effects designed and created by Free Event, aimed at bringing a taste of great international productions to Montefiascone.

An incredible show, with Fedez pulling out all the stops, dedicating not once but twice the hit song written with J-Ax (Italiana, appunto), to the audience who were in total ecstasy.

Find out here all the artists with whom Free Event collaborates.