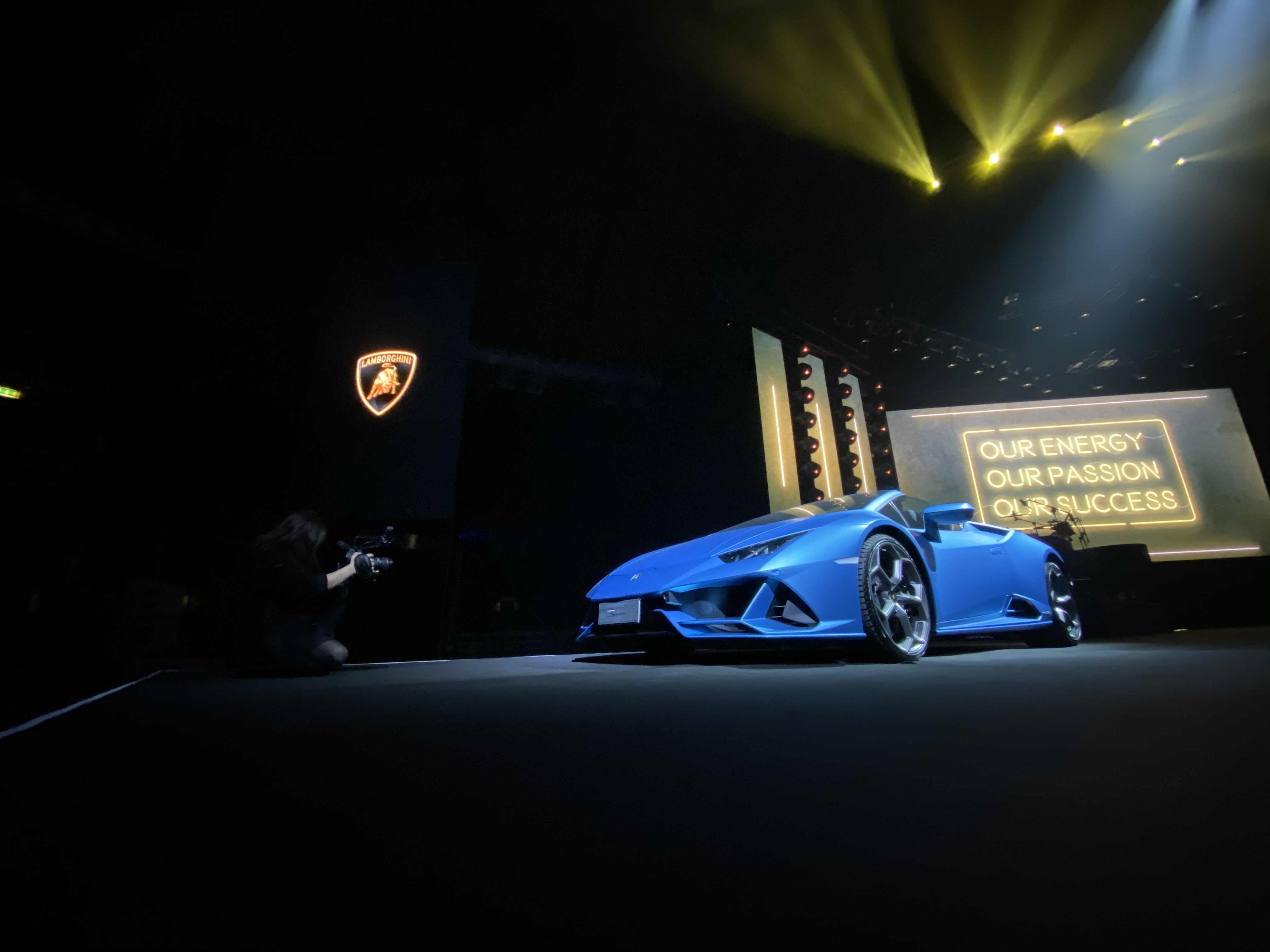 15 Dec

FOR THE SECOND YEAR IN A ROW, FREE EVENT PRODUCES THE LAMBORGHINI CHRISTMAS CONVENTION, WITH INTERNATIONAL STAR LAURA PAUSINI

Like every year, Automobili Lamborghini celebrated Christmas with a large corporate convention, a corporate event with large numbers which, for the second year in a row, was organized, created and produced by Free Event, which won the project following a competition involving some of the major Italian event agencies.

The highly anticipated corporate event was held at UNIPOL ARENA, in front of about 3,500 people, including employees, managers, institutions, families and special guests, who found themselves in front of a stage of great visual impact, worthy of the major international productions.

To lead the evening, once again Federica Masolin, a SKY Network journalist of and female face of Formula 1, who greeted the enthusiastic audience and then passed the floor to the Chairman & Chief Executive Officer of Automobili Lamborghini Stefano Domenicali, for a brief account of the successes of the 2019. After the ritual awards, which celebrate the employees for the longest time in the company, the moment everyone was waiting for finally arrived, with surprise show of Laura Pausini, the international star – who with Lamborghini shares the Emilia-Romagna roots – who gave the many fans a now of great music. The evening ended with a magic: a rain of pink petals that filled the entire building, thrilling everyone present.

Among the services handled by Free Event for Lamborghini:

• Creative concept • Executive production • Art Direction • Communication • Scenography and installations • Stage and audio video and lights system • Video contributions and graphic effects • Live direction • Organizing secretariat • Management of suppliers and staff • Artists management and logistics • Special effects.

The agency, leader in the organization of corporate, sporting and musical events, thus sealed its relationship with Lamborghini and continues to grow in the automotive world, where for years it has collaborated with Scuderia Ferrari, Volvo, Volkswagen and FCA.